Festival 101: A Beginner's Survival Guide!
Your Tent
The first step when arriving to a festival is to set up camp. Find a nice place on top of a hill (trust me, you don't want to be on the bottom during a heavy rain) and with some easy to spot landmarks, such as trees, and put some kind of flag on it. This is going to make your tent way easier to find. You don't want to be lost after a trip to the restroom.
Invest in a good quality tent for your festival experience. It is going to be worth it if the weather goes crazy. You don't want to be freezing, overheating or soaking - so invest in some quality waterproof tent. You should also plan big! Always buy one size bigger. If you plan to share the tent with one more person, then you should buy a three person tent. That way, it will be enough to fit you, your partner and all the stuff you are taking with you.
Take a look at this 9 best festival tents list made by The Independent.


Play It Safe
First of all, don't take unnecessary stuff with you. Only essentials. If you have any high value items, place them in safe spots inside your tent, like inside a sock that is inside your bag.

Pillow Case
There is no reason to bring a pillow to a festival. You can sleep pretty well stuffing a pillowcase with your clothes. You are going to save lots of space for more important items, like your Inlighten Hoodie.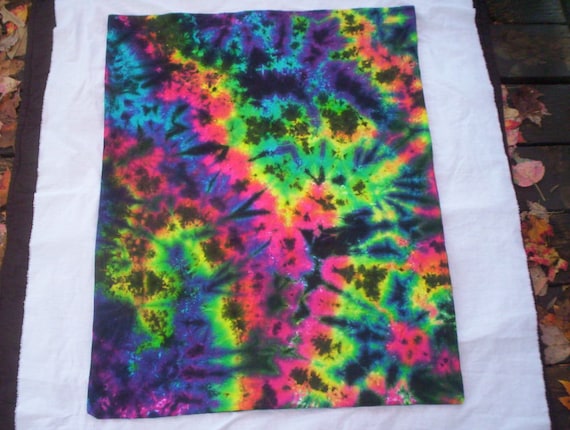 (Buy these at Etsy)
Just don't stack your pillowcase with wet and smelly clothes, it won't be that comfortable afterwards. Put a nice jumper instead, that way it is warm and soft.
Wet Wipes
With limited access to showers, or maybe no showers at all, wet wipes might be your hygiene's best friend. This is a life saver for your festival weekend.
Head Torches
It looks great when you are out dancing of course, but it is also very useful when you need to find your way back to your tent. It is also very convenient to have both hands free when you are looking for your personal belongs inside the tent.
Cell Phone
You don't need a $1000 cell phone during a festival - so leave your iPhone X at home. You do not need to live stream the festival nor post pictures on the same day you took it. That is what #tbt is here for. Bring a cheap and basic one - you only need texting and maybe calling. Plus, since these phones just need charged once every decade, you'll avoid all the lines and fights for a charging space.
Inlighten Revival Hoodie
The ultimate festival outfit! The Inlighten Revival Fiber Optic Hoodie uses the latest in fiber optic clothing technology to light up your night. Unlike its LED counterparts, the hoodie remains soft, light, and durable. At Inlighten we understand that movement-friendly fabric is key to enhancing instead of distracting from your festival experience. The hoodie pairs with the Inlighten App via bluetooth and offers an advanced way of controlling your glow. This wearable tech offers you endless colour combinations and modes that will be available right at your fingertips!
---